By Louis Columbus on May 26, 2021
Apple, Alphabet, Amazon, Microsoft, and Tesla are considered the five most innovative companies, according to BCG's analysis of the 50 most innovative companies of 2021. Abbott Labs, AstraZeneca, Comcast, Mitsubishi, and Moderna join the top 50 most innovative companies for the first time this year. The fastest movers include Toyota, who jumped from 41st to […]
Posted in Business, Featured Posts, Technology / Software, Trends & Concepts | Tagged Alphabet, Amazon, apple, BCG's Most Innovative Companies 2021: Overcoming the Innovation Readiness Gap, Boston Consulting Group, Huawei, ibm, Louis Columbus' blog, microsoft, Pfizer, samsung, Sony, Tesla

By Louis Columbus on December 23, 2019
Microsoft, Apple, and IBM lead the world in hardware & software patent innovation according to PatentSight. Samsung, Johnson & Johnson, LG Electronics. Alphabet, Qualcomm, Ford, Intel, Microsoft, Sony, and VW are the ten most innovative companies in the world, according to PatentSight's patent analytics research. Ford leads the global automotive industry in patent innovation, due […]
Posted in Featured Posts, Technology / Software | Tagged apple, Fanuc, ford, ibm, intel, Johnson & Johnson, LG Electronics. Alphabet, Louis Columbus' blog, microsoft, Most innovative companies of 2019, Patents, PatentSight, Qualcomm, samsung, Sony, VW

By Jeff Nolan on August 7, 2013
As I was packing for our recent trip to Florida I looked at my camera bag with my Canon 5D MKII, lenses, battery, filters, and assorted gadgets and thought "man I really don't want to haul that stuff when I'm really not going to have an opportunity to use it for more than casual pictures". […]
Posted in Technology / Software | Tagged Compact cameras, Interesting Stuff, Lumix DMC-LX7, panasonic, RX100, Sony

By Jason Busch on August 10, 2011
I remember that as a teenager and young professional in my twenties, Sony was the brand to buy (if you could afford it). Remember how good that yellow sports Walkman sounded and looked? Or how, for that matter, a large screen — 2…
Posted in Business | Tagged Sony, supply chain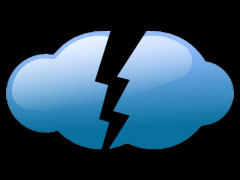 By Jason Busch on May 9, 2011
It's been a challenging few weeks for those dependent on the cloud, despite the continued stratospheric valuations of some companies embracing virtual deployment and network business models. Even though we're not as likely to be i…
Posted in Featured Posts, Technology / Software | Tagged aws, Cloud Computing, Coupa, Netflix, Sony, supply chain
By Zoli Erdos on May 13, 2010
My new HTC Incredible phone has a 1Ghz Snapdragon processor in it.  That's faster than laptop computers were just a few years ago.  That, and reading the US Air Force story (you have to wait for that a little longer…) reminded me of an interesting conversation with Zoho CEO Sridhar Vembu two years ago: Given […]
Posted in Business | Tagged air force, cellular, cheap computing, cluster, data center, Linux, playstation, ps3, Sony, sridhar vembu, zoho | 1 Response

By Jeff Nolan on April 3, 2010
I've already voiced my belief that the iPad will ultimately be a disappointment. It's certain that Apple will sell millions of the devices to technophile early adopters but the prospects for the broader market are mixed and considering that Jobs has declared the iPad the "most important thing I've ever done" well I can't help […]
Posted in Featured Posts, Trends & Concepts | Tagged Amazon, apple, google, iPad, kindle, Nook, Sony | 7 Responses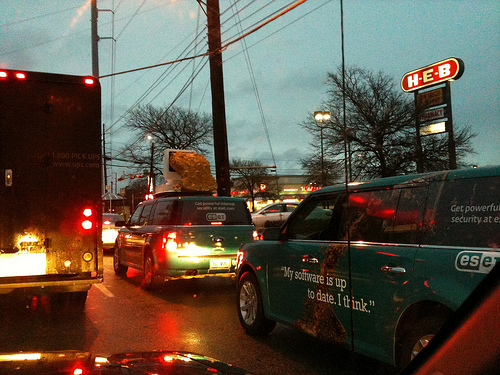 By Michael Coté on February 24, 2010
KLM & GMail, Macs at work, Austin VCs, a billion pounds of data.
Posted in Trends & Concepts | Tagged analyst, apple, Consumer electronics, google, investment, Numbers, Personal computer, redmonk, Sony

By Brian Sommer on February 8, 2010
Maybe I'm the only person who's not doing handstands re: the new iPad. It's a slick device but is the market really there for it? Here are some points to ponder….
Posted in Trends & Concepts | Tagged Amazon Kindle, apple, Current Affairs, e-book, Fun With Tech, iPad, kindle, Sony, Sony Reader, Think About IT, Web/Tech

By James Governor on February 5, 2010
I read the Financial Times most days. Over the last 18 months or so the news has been mostly bad, so I have to say today's tech digest made for very pleasant reading. You don't need a sophisticated sentiment analysis engine to see a trend here…. Lenovo profiting from recovery Chinese PC maker Lenovo reports […]
Posted in Business | Tagged apple, economy, Facebook, Financial Times, Nokia, recession, recovery, Samsung Electronics, Smartphone, Sony