By Michael Fauscette on June 2, 2011
I have to admit that Tuesday's announcement from VMware was a bit of a head scratcher for me, at least at first. Don't get me wrong, I'm very familiar with SocialCast and have written several times that I think highly of the product and the team, as presumably SocialCast customers like Avaya, Humana, Nokia, Phillips […]
Posted in Featured Posts, Technology / Software | Tagged Cloud Computing, collaboration, google, salesforce.com, socbiz, Social, social business, Socialcast, SpringSource, VMware

By Michael Coté on April 12, 2011
"We believe the current [platform clouds, such as Azure and App Engine] are incomplete," [VMware senior director of cloud and application services Jerry] Chen says. "There is no one platform that is multi-cloud – private and public – and no one cloud is architected, out of the gate, to be extensible to many different frameworks […]
Posted in Featured Posts, Technology / Software | Tagged Cloud, cloud development, Cloud Foundry, Cloud.com, CloudBees, enterprise software, Eucalyptus, GitHub, ibm, Java, microsoft, Open source, Press Pass, Quick Analysis, Rackspace Cloud, Red Hat, salesforce, Spring, SpringSource, The New Thing, VMware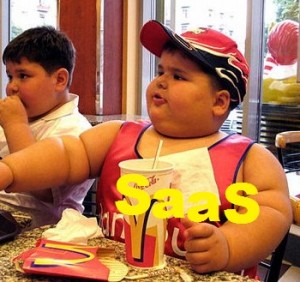 By Phil Wainewright on December 15, 2010
In the light of Salesforce.com's swathe of announcements at Dreamforce last week and other recent developments, it's a good time to take stock of the platform-as-a-service (PaaS) landscape. What are the choices now available to developers and business people looking to build applications on a ready-to-run cloud platform? As part of this review, I'll report […]
Posted in Business, Featured Posts | Tagged Business ByDesign, ByD, Cloud Computing, df10, Dreamforce, heroku, PaaS, salesforce.com, sap, SpringSource | 2 Responses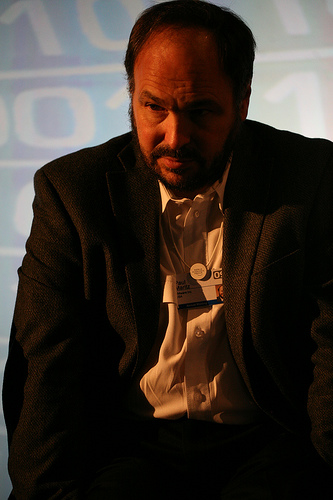 By James Governor on October 22, 2010
I was in Copenhagen last week for VMworld Europe 2010. Monday was an analyst briefing so I wasn't particularly surprised when VMware CEO Paul Maritz spoke at length about his strategy to attract developers to VMware as a platform.  After all most analysts are curious about what happens next. But seeing Maritz give the same […]
Posted in Featured Posts, Technology / Software | Tagged Alfresco, Content management, Day Software, developers, Django, google, microsoft, MSDN, Nuxeo, Open source, Rails, Ruby, SpringSource, VMware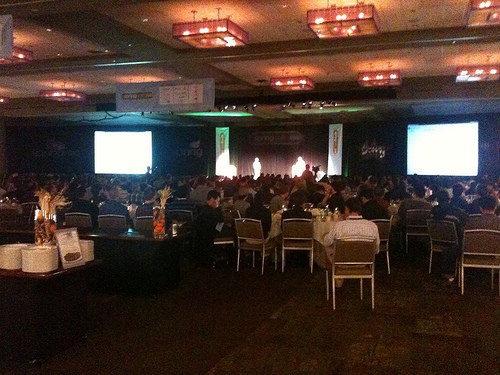 By Michael Coté on October 21, 2010
Earlier this week, I was at VMWare's SpringOne conference, covering announcements and new work from their SpringSource division. They launched an integrating cloud-based software development suite of tools, several technology partnerships with Google, and started to outline new integration needs from the social, mobile, and database world.
Posted in Technology / Software | Tagged ALM, Code2Cloud, conferences, Development Tools, enterprise software, Java, Open source, Quick Analysis, SaaS, SpringSource, tasktop

By Phil Wainewright on April 27, 2010
Salesforce.com, creator of the archetypal proprietary cloud platform, today seized the initiative and redrew the entire PaaS landscape around open-source software stacks.
Posted in Featured Posts, Technology / Software | Tagged Architecture, force.com, Java, microsoft, Platform as a service, salesforce.com, SpringSource, vmforce, VMware
By Anshu Sharma on April 26, 2010
There are a few questions every CIO, developer and business user will ask about VMForce: What is VMforce? Why does it matter to me? How will it work? Will it help me build new kinds of apps that are social and mobile? In simple terms, VMforce service will allow every Java developer to write applications […]
Posted in Featured Posts, Technology / Software | Tagged force.com, Java, Languages, Programming, salesforce.com, Spring Framework, SpringSource, vmforce.com, VMware | 1 Response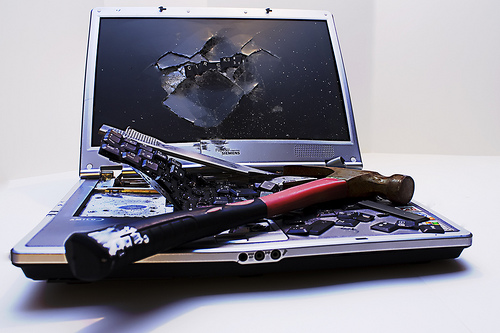 By James Governor on April 21, 2010
The VMware Q1 financials call had some interesting futures stuff, worth quoting CEO Paul Maritz in full
This is Paul. I would be happy if you had to come around and have a cup of coffee with me and we could discuss that for several hours. The very, very short answer to your question is that […]
Posted in Featured Posts, Technology / Software | Tagged databases, ibm, NoSQL, oracle, Redis, SpringSource, VMware

By James Governor on April 16, 2010
Its 25 past 6 on a Friday afternoon and very much beer o'clock, but I wanted to note one of the most exciting acquisitions I have seen in a while. After all its not every day that an enterprise player like VMware SpringSource buys a technology that my hacker friends like to use on a […]
Posted in Business | Tagged Cloud Computing, dopplr, Homecamp, ibm, MQSeries, Online Communities, Open source, Pachube, Rabbit Technologies, rabbitMQ, SpringSource, VMware, WebSphereMQ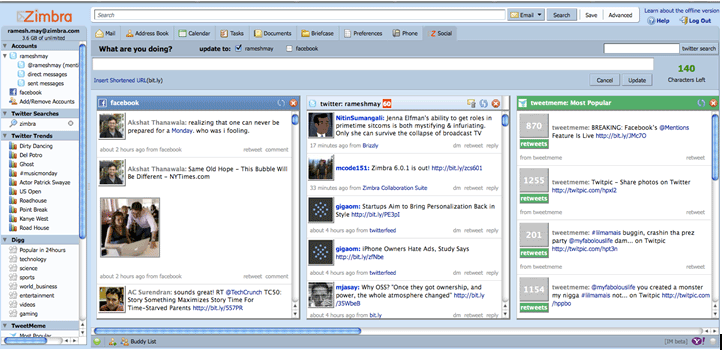 By James Governor on February 4, 2010
Stephen did his usual excellent job of explaining the the VMware Zimbra acquisition with a Q&A. Seriously – read the analysis. I already fed some of my thoughts into his post, but there are a couple of other things I wanted to mention. Zimbra's awesomesauce Zimbra remains probably the single best implementation I have seen […]
Posted in Technology / Software | Tagged Cloud, collaboration, EMC, Groovy, Java, JEE, Microsoft Exchange, Open source, Spring, SpringSource, VMware, Yahoo, zimbra, Zimlets | 1 Response