By Denis Pombriant on November 11, 2010
"… organizations are becoming more social but perhaps the right application hasn't come along yet to enable a CEO to be more social in a professional setting."
Posted in Trends & Concepts | Tagged apple, ballmer, benioff, CEO, chatter, CRM, Dell, ellison, Facebook, google, microsoft, oracle, salesforce.com, schmidt, Social, Steve Jobs, technology, Twitter | 4 Responses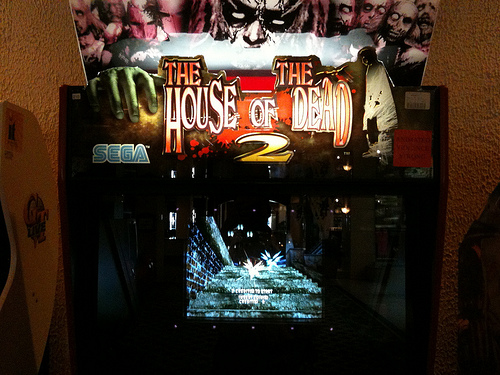 By Michael Coté on June 7, 2010
While we "don't do numbers" at RedMonk, I come across many interesting numbers each week. Here are some:
Mobile impulse buying
MacRumors live-blogging the Steve Jobs during WWDC:
Now three stores on the iPhone: iTunes, iBookstore, App Store. Over 150 million accounts with credit cards associated with them.
This Week in Conference Attendees
Microsoft TechEd: "6,000 IT pros […]
Posted in Business | Tagged App Store, apple, iPhone, iPhone 3G, iTunes, Numbers, Steve Jobs

By Anshu Sharma on June 6, 2010
One of my favorite books of the year is the Linchpin by Seth Godin – it takes you on a journey from how our economy has evolved to a point where its neither necessary nor optimal for you to be a cog in the wheel of a faceless system that treats you as …
Posted in Trends & Concepts | Tagged google, iPhone, Linchpin, Marc Benioff, polymath, salesforce.com, Seth Godin, Steve Jobs, The New Polymath

By Bob Warfield on May 25, 2010
"For over a thousand years Roman conquerors returning from the wars enjoyed the honor of triumph, a tumultuous parade. In the procession came trumpeteers, musicians and strange animals from conquered territories, together with carts laden with treasure and captured armaments. The conquerors rode in a triumphal chariot, the dazed prisoners walking in chains before him. […]
Posted in Featured Posts, Trends & Concepts | Tagged apple, commoditization, Gadgets, google, innovation, iPad, iPhone, marketing, platforms, Steve Jobs, strategy

By Dennis Moore on May 11, 2010
Wondering why Steve Jobs and Apple are blocking Adobe Flash from your iPhone, iPod, and iPad (despite the fact that you own the device and should be allowed to make up your own mind)? Here's a "Top Ten" list examining possible answers.
Posted in Featured Posts, Trends & Concepts | Tagged Adobe Flash, Adobe Flex, Adobe Systems, apple, flash, HTML5, iPad, iPhone, ipod, Steve Jobs | 12 Responses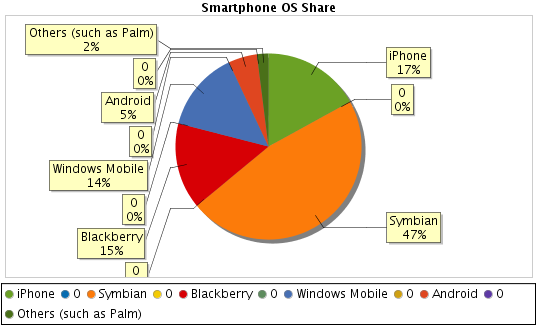 By Bob Warfield on May 5, 2010
After my last post on the iPhone, there are still a lot of people arguing that Apple doesn't have nearly the market share of a monopolist.  I'll get to that, but first, there are also a fair number of fans who are hurt that Apple may in some way be "penalized" or taken to task for […]
Posted in Featured Posts, Trends & Concepts | Tagged android, apple, google, iPhone, market share, mobility, Monopoly, Smartphone, Steve Jobs, windows mobile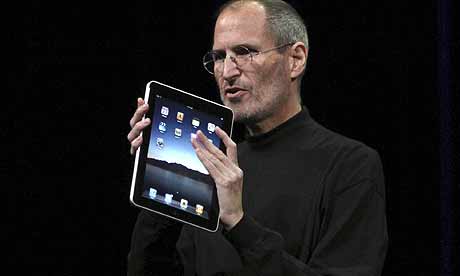 By Chris Selland on April 5, 2010
Why I'm resisting the urge to buy an iPad – for now at least.
Posted in Business | Tagged apple, google, iPad, iPhone, iTunes, mobile, Steve Jobs, Wi-Fi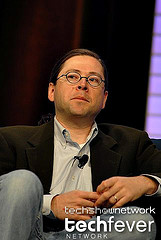 By Zoli Erdos on March 10, 2010
Image by TechShowNetwork via Flickr My new favorite old blog is former Sun CEO Jonathan Schwartz, blog.   It's at the old URL, but has a new title: What I Couldn't Say… The "About" section says: I think I've said pretty much everything I could say as CEO of Sun Microsystems. The more interesting stuff was […]
Posted in Trends & Concepts | Tagged blogging, Jonathan Schwartz, Steve Jobs, Sun, Sun Microsystems
By Chris Selland on September 18, 2009
Posted in Business | Tagged Analysis, CRM, marketing, Marketing 2.0, PR 2.0, Social Media, Steve Jobs, The Clutrain Manifesto | 1 Response