By Denis Pombriant on February 5, 2013
Just last week I was writing about the importance of sometimes ignoring Wall Street analysts whose focus on quarterly earnings can force a company into neglecting its best interests.  Bowing to the demands of quarterly reporting (and profits) reflects short-term thinking that might prevent long-term success.  Today Dell decided to go private in a $24 […]
Posted in Business, Featured Posts | Tagged boomi, Dell, intel, Michael Dell, microsoft, private equity, Sun Microsystems, Wall Street

By Denis Pombriant on December 8, 2010
It's sort of like the funny story about a young person discovering that Paul McCartney was in another group before Wings. Marc Benioff had another company sandwiched in between his Oracle (Nasdaq: ORCL) days and founding Salesforce.com (NYSE: CRM). So for those of us who knew that, Database.com had the same kind of retro vibe […]
Posted in Featured Posts, Technology / Software | Tagged benioff, CRM, database.com, df10, Dreamforce, oracle, salesforce.com, Sun Microsystems, technology

By R "Ray" Wang on October 11, 2010
Collaboration Puts Java In A Safe Place On October 11th, 2010, both Oracle and IBM announced an alliance to collaborate on the future development of Java.  A quick assessment shows that: Oracle and IBM intend to drive Java innovations. Oracle initiated a call to IBM to discuss collaboration efforts around Java.  As a result, Oracle […]
Posted in Featured Posts, Technology / Software | Tagged application development, ibm, Java, Java Development Kit, News Analysis, OpenJDK, oracle, Sun, Sun Microsystems | 1 Response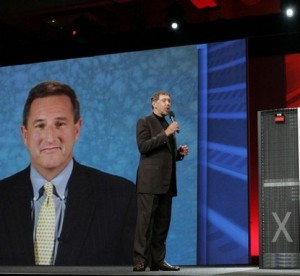 By Josh Greenbaum on September 7, 2010
It's open season in the punditocracy on Oracle, as the move to put Mark Hurd in Oracle's corner and jettison Charles Phillips makes a helluva welcome-back-to-work present for anyone who actually took Labor Day off from their daily labors. What's obvious from where I sit is that Oracle is now more firmly a hardware company […]
Posted in Business, Featured Posts | Tagged Charles Phillips, enterprise software, Hardware, Hewlett-Packard, hp, ibm, Larry Ellison, Mark Hurd, oracle, Sun Microsystems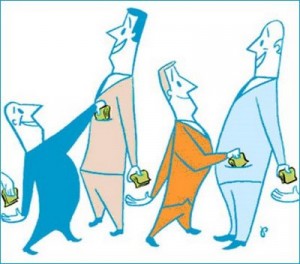 By Brian Sommer on September 5, 2010
Can you be a consultant and still accept referral fees from a hardware or software manufacturer? Can you do it if you disclose these monies? The answer depends if you are a consultant or a reseller. It also depends if you are truly independent and objective.
Posted in Business, Featured Posts | Tagged Accenture, consu;ting, Hewlett-Packard, implementation, InfoWorld, si, Sun Microsystems

By Josh Greenbaum on July 7, 2010
Big company battles, like real-world battles between countries, often center around obscure points of friction. The Austro-Prussian war had its Schleswig-Holstein, the Vietnam war had the Gulf of Tonkin incident, and enterprise software has application lifecycle management. ALM today is a relatively obscure point of friction between giants that holds the promise of igniting global […]
Posted in Featured Posts, Trends & Concepts | Tagged ALM, ibm, lifecycle, sap, SAP and Oracle, Sun Microsystems, tco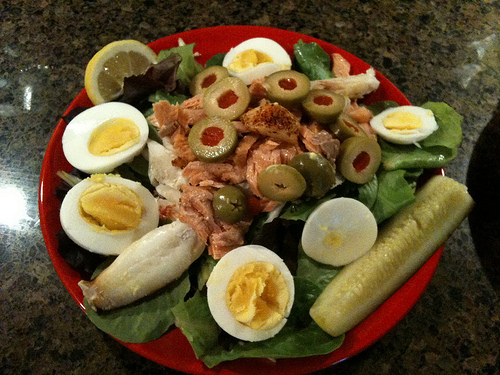 By Michael Coté on May 14, 2010
$1 software, fixing Sun revenue, Android v. iPhone.
Posted in Trends & Concepts | Tagged apple, google, ibm, iPhone, Numbers, Sun Microsystems
By R "Ray" Wang on March 31, 2010
PEOPLE WHISPERS: MOVES, PROMOTIONS, AND MILESTONES* As always, thanks for your emails and alerts. If you've got a change or know of a promotion, keep dropping me a line! If you need a referral, and we've worked together in the past, don't hesitate to reach out to me via Linked In. Ashesh Badani became Sr. […]
Posted in Business | Tagged 3VR, Active Endpoints, Andy Warzecha, Ashesh Badani, AT&T Wireless, Azul Partners, BG+H, Capital One, Chomp, Cisco Systems, ClearCross, Click Commerce, Consult HR Solutions, Enterprise Irregular, Felton E. Lewis, Gladson, Greenwood Publishing Group, Horses For Sources, ibm, InformationWeek, Infosys, Intel Corporation, Jason Busch, Jeff Prillaman, Kara Wilson, Kinemo, Krishnan Parasuraman, Kulesa Faul, Lafe Low, Laura Fitton, Lauren McKay, Lisa Whelan, LLC, Manhattan Associates, Mary Hayes Weier, Mitch Wagner, Netezza, Network General, Nitin S, oneforty inc, Open Mobile Solutions, oracle, Palisade Systems, Palo Alto Networks, Paul Papdimitriou, PeopleSoft, Phil Ferhst, Pistachio Consulting, Rajesh Nair, Red Hat, René Bonvanie, Ronda Pitts Krier, Sacnchit Vir Gogia, ScanControl, Social Media Club, Somotsoft, Spend Matters Group, Springboard Research, spss, sterling commerce, Steve Cole, Sun Microsystems, Swissgrid, Tami Casey, TEDxTokyo, Todd Craig, Tri Phan, United Business Media, workday

By Dennis Moore on March 10, 2010
Today, I got an alert from Java that an update was available, so I clicked "OK" to install.  Imagine my surprise when I got the following prompt during the installation procedure: Is Larry Ellison aware that Oracle (which now owns Sun and its Java products) is promoting Microsoft Bing?  By the way, a colleague told […]
Posted in Business | Tagged databases, Java, Larry Ellison, microsoft, oracle, Oracle Corporation, Steve Ballmer, Sun Microsystems | 2 Responses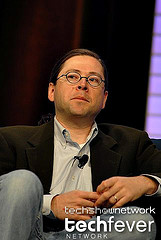 By Zoli Erdos on March 10, 2010
Image by TechShowNetwork via Flickr My new favorite old blog is former Sun CEO Jonathan Schwartz, blog.   It's at the old URL, but has a new title: What I Couldn't Say… The "About" section says: I think I've said pretty much everything I could say as CEO of Sun Microsystems. The more interesting stuff was […]
Posted in Trends & Concepts | Tagged blogging, Jonathan Schwartz, Steve Jobs, Sun, Sun Microsystems