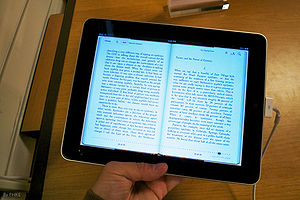 By Evangelos Simoudis on February 28, 2011
A few weeks ago my partners and I met with the members of our IT advisory board, a group of corporate IT executives from a variety of industries that work with our firm.  During this daylong meeting we discussed a variety of topics such as analytics, vendor management, infrastructure management.  However, we focused primarily on […]
Posted in Technology / Software | Tagged CIO, Cloud Computing, iPad, software as a service, tco, Total cost of ownership | 3 Responses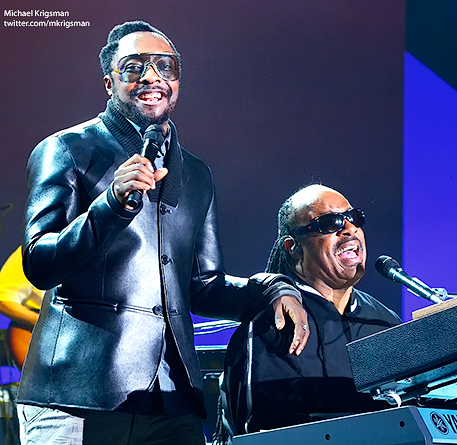 By Michael Krigsman on December 14, 2010
Part one of this post establishes the premise that cloud-computing has reinvigorated enterprise software and describes the importance of feelgood mojo in creating a sense of customer delight. Related: Sexy enterprise software, part one: Salesforce.com gets its mojo As I explained in Part One, three events last week foreshadow the renewal of enterprise software as an […]
Posted in Business, Featured Posts | Tagged Business ByDesign, ByD, CRM, df10, dreamfoce, enterprise software, erp, netsuite, salesforce.com, sap, tco, workday

By Phil Wainewright on September 1, 2010
SaaS buyers shouldn't settle for the limited horizons of single-tenancy. Multi-tenancy is the ideal architecture to make the most of the cloud environment, because it continually evolves to keep pace with the collective demands of its tenants.
Posted in Featured Posts, Technology / Software | Tagged Cloud Computing, multi-tenancy, SaaS, software as a service, tco, tenancy debate | 1 Response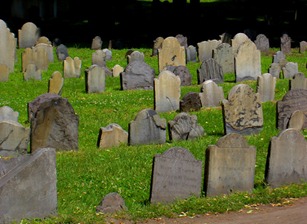 By Zoli Erdos on July 8, 2010
We've had email dead, resumes dead, wikis dead themes, now it's apparently time for the SaaS is Dead meme, thanks to a recently published Gartner report.   My favorite quote from the report: SaaS is not a panacea, and companies need to evaluate and understand the trade-offs that SaaS presents Indeed. Here's another quote from Gartner […]
Posted in Featured Posts, Technology / Software | Tagged enterprise software, gartner, netsuite, On Demand, on-premise, SaaS, shelfware, software upgrades, subscriptions, tco, Zuora | 4 Responses

By Josh Greenbaum on July 7, 2010
Big company battles, like real-world battles between countries, often center around obscure points of friction. The Austro-Prussian war had its Schleswig-Holstein, the Vietnam war had the Gulf of Tonkin incident, and enterprise software has application lifecycle management. ALM today is a relatively obscure point of friction between giants that holds the promise of igniting global […]
Posted in Featured Posts, Trends & Concepts | Tagged ALM, ibm, lifecycle, sap, SAP and Oracle, Sun Microsystems, tco

By Ross Mayfield on May 17, 2010
Software Appliances were initially created for high performance network and security infrastructure with lower administration costs. Over time the Appliance model moved up the stack from email appliances to a diverse set of business applications. This trend has continued in parallel to the rise of SaaS and Cloud Computing. SaaS Appliances provide pre-configured, self-contained applications […]
Posted in Trends & Concepts | Tagged appliance, cloud appliance, Cloud Computing, Enterprise resource planning, SaaS, software as a service, tco, Total cost of ownership | 1 Response

By Brian Sommer on May 2, 2010
Cash is the most relevant buyer value in tech deals today. Some vendors and sales people get it – some don't. Is it time you refreshed your solution's economic value to clients? Can your solution even accomplish this?
Posted in Business | Tagged Current Affairs, Future of Application Software, marketing, Notable Research, SaaS, SaaS and Beyond, sales, Selling & Marketing Software, Selling Professional Services, Software Marketing, tco, Total cost of ownership
By Dion Hinchcliffe on December 23, 2009
The announcement last week of Amazon's new EC2 Spot Instances was more than just another move considerably ahead of the rest of the industry by that forward-looking cloud computing leader. Spot Instances also heralds the beginnings of a real trading…
Posted in Featured Posts, Trends & Concepts | Tagged agility, Amazon, Business, Cloud Computing, enterprise, Enterprise Computing, Industry Trends, innovation, spot market, tco, Technology / Software, value | 1 Response

By Josh Greenbaum on September 4, 2009
I just spent two days having my brain annihilated by information overload at Oracle's Applications Analyst Summit, and, with 21 pages of notes, it's going to be hard to sort through everything and come up with a concise post on what we learned. But here goes.
The first is that Oracle has been innovating more than […]
Posted in Trends & Concepts | Tagged ecosystem, innovation, integration, oracle, orcl, tco, upgrades