By Phil Wainewright on September 20, 2012
Frequent customization of Salesforce can threaten the business agility of the platform. Appirio's new tool helps you assess the damage.
Posted in Technology / Software | Tagged AppExchange, Appirio, df12, Narinder Singh, salesforce.com, technical debt

By Brian Sommer on November 29, 2011
Not every software vendor is the same. Some meticulously maintain their products and keep customers delighted with current technology. Others let maintenance lapse until it's almost too late. This technical debt picture gets more woozy when acquisitions, the cloud and other factors enter the picture.
Posted in Featured Posts, Technology / Software | Tagged Cloud Computing, software as a service, technical debt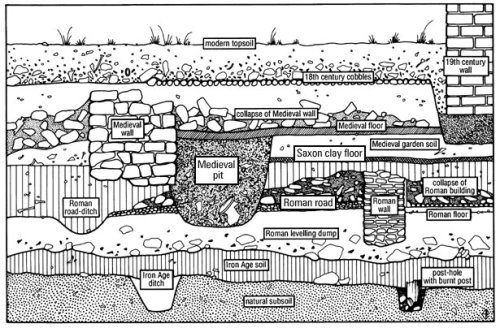 By Naomi Bloom on November 16, 2011
I spent a very intense week last July in Silicon Valley meeting mostly full days each with Workday, SuccessFactors, Taleo, Saba and SAP, and would like to start this post with a huge and very public thank you to all of these vendors for their time, their preparations, and their hospitality.  I've also been doing […]
Posted in Featured Posts, Technology / Software | Tagged "Killer" HRMDS Scenarios, Debunking/Calling Out, HRM Software, Models/Modeling, Preferred Architectural Behaviors, SaaS, talent management, technical debt, Vendor Briefings/Demos

By Bob Warfield on December 13, 2010
Two of my fellow Enterprise Irregulars, Michael Krigsman and Naomi Bloom recently published dynamite posts that got me thinking.  Michael's post asks whether Salesforce (and by extension, the rest of the Cloud world) can retain its youthful Mojo, or whether they will, "sacrifice customer delight to features, functions, process, and conformity for its own sake […]
Posted in Technology / Software | Tagged Asuret, Cloud, Complexity Debt, Enterprise Irregulars, Legacy Debt, strategy, technical debt

By Vinnie Mirchandani on September 26, 2010
Gartner made a name starting in the mid-90s forecasting the estimated cumulative cost of Y2K remediation. I was there – and the big numbers it bandied about helped focus enterprises on the core problem. But it also led to hype, panic buying (and …
Posted in Business | Tagged gartner, IT debt, maintenance, SaaS, Six Sigma, software as a service, technical debt

By Phil Wainewright on September 24, 2010
A new report from industry analyst Gartner says that IT departments around the world have deferred a collective half-billion dollars' worth of projects and upgrades that they really should have done already but didn't have the time or resources to…
Posted in Business, Featured Posts, Technology / Software | Tagged assetmanagement, economics, gartner, IT debt, SaaS, software as a service, softwareasaservice, technical debt