By Louis Columbus on November 1, 2012
In working with manufacturers and financial services firms over the last year, one point is becoming very clear: SaaS is gaining trust as a solid alternative for global deployments across the enterprise.  And this trend has been accelerating in the last six months.  One case in point is a 4,000 seat SaaS CRM deployment going […]
Posted in Business, Featured Posts, Technology / Software | Tagged australia, byline=Louis Columbus, Cloud Computing, CRM, customer relationship management, enterprise software, gartner, oracle, SaaS, Sales & Marketing, salesforce, Strategies & Solutions, Tech, ticker=NASDAQ:ORCL, ticker=NYSE:CRM, ticker=NYSE:IBM, ticker=NYSE:N, Total cost of ownership | 2 Responses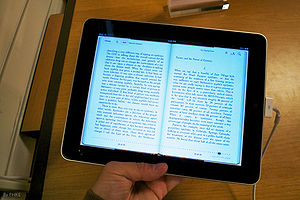 By Evangelos Simoudis on February 28, 2011
A few weeks ago my partners and I met with the members of our IT advisory board, a group of corporate IT executives from a variety of industries that work with our firm.  During this daylong meeting we discussed a variety of topics such as analytics, vendor management, infrastructure management.  However, we focused primarily on […]
Posted in Technology / Software | Tagged CIO, Cloud Computing, iPad, software as a service, tco, Total cost of ownership | 3 Responses

By Ross Mayfield on May 17, 2010
Software Appliances were initially created for high performance network and security infrastructure with lower administration costs. Over time the Appliance model moved up the stack from email appliances to a diverse set of business applications. This trend has continued in parallel to the rise of SaaS and Cloud Computing. SaaS Appliances provide pre-configured, self-contained applications […]
Posted in Trends & Concepts | Tagged appliance, cloud appliance, Cloud Computing, Enterprise resource planning, SaaS, software as a service, tco, Total cost of ownership | 1 Response

By Brian Sommer on May 2, 2010
Cash is the most relevant buyer value in tech deals today. Some vendors and sales people get it – some don't. Is it time you refreshed your solution's economic value to clients? Can your solution even accomplish this?
Posted in Business | Tagged Current Affairs, Future of Application Software, marketing, Notable Research, SaaS, SaaS and Beyond, sales, Selling & Marketing Software, Selling Professional Services, Software Marketing, tco, Total cost of ownership

By Brian Sommer on March 17, 2010
The SaaS vs. On-Premise cost differential turns out to be quite significant. Large enterprises are starting to embrace SaaS applications for more than cost reasons.
Posted in Trends & Concepts | Tagged Current Affairs, E-Commerce, erp, Notable Research, SaaS, SaaS and Beyond, software as a service, Think About IT, Total cost of ownership, workday
By Jason Corsello on December 7, 2009
As you may have noticed, last week Gartner published its annual E-Recruitment Magic Quadrant.  With every Magic Quadrant comes the press releases from vendors telling people how great Gartner thinks they are, other vendor quietly complaining about their precise positioning in the graph, and the myriads of "influencers" challenging Gartner's vendor rankings due to their […]
Posted in Featured Posts, Technology / Software | Tagged analyst, ATS, e-recruitment, gartner, iCIMS, knowledge infusion, Magic Quadrant, Peopleclick, recruiting, Silkroad, SuccessFactors, Successfactros, talent acquisition, Taleo, Total cost of ownership | 1 Response