By Brian Sommer on March 15, 2013
This week, at Ultimate Software's annual user conference, Ultimate CTO Adam Rogers announced major product capabilities and alliances. Global Payroll Ultimate has been content to be a provider of payroll and related solutions to U.S. based firms for years with expanded coverage to Canada in recent times. Global expansion, if it happened, would occur in […]
Posted in Featured Posts, Technology / Software | Tagged Informatica, Ultimate, workday

By Brian Sommer on April 16, 2012
When traditional HR technology is fused with newer social & collaboration technology, it's time to rethink how performance management will really get done.
Posted in Technology / Software | Tagged generation y, Human resources, linkedin, Ultimate, yammer

By Brian Sommer on April 10, 2012
Ultimate Software recently showcased a new predictive analytics tool they have produced. The results they produced were worth noting and can deliver value to other firms as well.
Posted in Featured Posts, Technology / Software | Tagged Human resources, predictive analysis, talent management, Ultimate, Ultimate Software

By Michael Fauscette on March 31, 2012
Last week Yammer and Ultimate Software announced a partnership that combines the Yammer enterprise social network with Ultimate's UltiPro HCM. Combining the deep employee profile from the corporate HCM system with a real time social collaboration tool is an important…
Posted in Featured Posts, Technology / Software | Tagged collaboration, HCM, ibm, ocial business, oracle, OSN, Salesforce Chatter, SCRM, socbiz, Social Enterprise, sugarcrm, Ultimate, yammer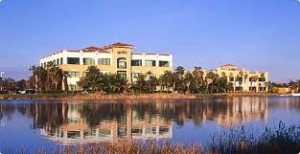 By Naomi Bloom on April 4, 2011
Ultimate HQ In Weston Florida I rarely attend vendor user conferences unless I'm an invited speaker or otherwise participating at the request of that vendor, so I'm the last person to offer a learned comparison of conference venues, programs, parties, swag, logistics, etc.  But one thing I have observed is how much of a vendor's […]
Posted in Business | Tagged conferences, Organizational culture, SaaS, Ultimate, Ultimate Software, Vendor/Product Updates