By Phil Wainewright on September 19, 2012
Rather than centering collaboration around documents, Salesforce.com's new file syncing add-on to Chatter centers file sharing around signals
Posted in Featured Posts, Technology / Software | Tagged Chatterbox, collaboration, df12, Dreamforce, dropbox, Parker Harris, salesforce.com, Virgin America | 3 Responses

By Jeff Nolan on August 9, 2012
Total customer experience will drive customer service strategies for physical and online retailers.
Posted in Business | Tagged Customer Experience, customer service, safeway, Uncategorized, Virgin America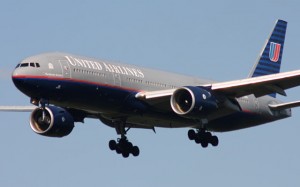 By Jeff Nolan on November 17, 2010
Paul Greenberg wrote a lengthy piece about his complex relationship with United Airlines and their potential for service downgrading as a result of the merger with Continental. But…I still fly United. I like to say that the reason I fly United is because I'm already so vested in the frequent flier program that I just […]
Posted in Trends & Concepts | Tagged Airline, customer service, Frequent-flyer program, Loyalty, United Airlines, Virgin America | 2 Responses

By Paul Greenberg on November 9, 2010
As you probably know, by now, I've been a none too happy United Airlines flyer for many years, usually working to the point I get to a Premier Executive status and then I start flying other airlines. I've spent a lot of time using United Airlines a…
Posted in Business | Tagged Airline, Frequent-flyer program, United Airlines, Virgin America | 3 Responses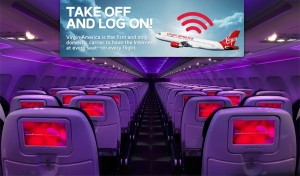 By David Dobrin on September 17, 2010
Eventually, even the most confident and seemingly unassailable empire can crumble into nothingness. If it can happen to Ozymandias and to American Airlines Flight 25, can it happen to SAP, Oracle, and Lawson?
Posted in Business, Featured Posts | Tagged American Airlines, enterprise software, Great Wall of China, Jetblue, Lawson, oracle, PeopleSoft, sap, Uncategorized, Virgin America, workday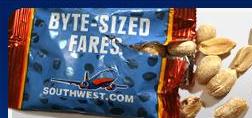 By Vinnie Mirchandani on May 12, 2010
I saw Jan Marshall, CIO of Southwest Airlines present this morning at the Tibco TUCON conference about sophisticated events-based functionality in baggage tracking and customer communications. On the flight back, I saw a column in the in-flight Spirit magazine by its CEO, Gary Kelly which was titled "Technology is our friend". That is quite a […]
Posted in Trends & Concepts | Tagged Airline, Aviation, JetBlue Airways, Southwest Airlines, The New Polymath, Virgin America, Wi-Fi

By Jeff Nolan on December 15, 2009
In September 2008 I wrote this: Don't you love how the proponents are telling us how much the ticket will cost even though this thing is two decades away from being completed, should the voters be duped into passing this measure. Sure, let's add another $50 billion in debt that has a payoff price tag […]
Posted in Business | Tagged High-speed rail, Los Angeles, San Francisco, Train, Virgin America | 2 Responses