By Louis Columbus on May 10, 2021
Worldwide end-user spending on public cloud services is forecast to grow 23.1% in 2021 to total $332.3 billion, up from $270 billion in 2020. Garter predicts worldwide end-user spending on public cloud services will jump from $242.6B in 2019 to $692.1B in 2025, attaining a 16.1% Compound Annual Growth Rate (CAGR). Spending on SaaS cloud […]
Posted in Business, Featured Posts, Technology / Software, Trends & Concepts | Tagged CIO, Cloud Computing, Cloud Computing ERP, cloud computing forecast, Containerization, CRM, Edge computing, Enterprise Resource Planning Software, enterprise software, erp, Gartner Public Cloud Services Market Forecast, Louis Columbus' blog, virtualization

By Phil Wainewright on August 29, 2012
Anyone who earns their livelihood in a data center should listen carefully to what's being said at this week's VMworld because it puts their job on the line.
Posted in Featured Posts, Technology / Software | Tagged data center, Networking, Nicira, Virtual Machine, virtualization, VMware

By Louis Columbus on August 27, 2012
Google's top advertising customers are pushing for convergence of mobile and video quickly, which is turning into a strong catalyst of growth of the global mobile video market.  With their largest advertising customers wanting greater flexibility in bringing video to mobile devices, Google will make significant strides this year to make that happen. During their latest earnings call, Google execs said that Android, […]
Posted in Featured Posts, Technology / Software | Tagged $GOOG, analytics, Cisco, google, idc, Louis Columbus' blog, mobile video, mobility, social marketing analytics, Uncategorized, virtualization, VMware, YouTube

By Tom Raftery on November 22, 2011
And we're back this week with the second installment in our Data Center War Stories series (sponsored by Sentilla). This second episode in the series is with Jürgen Burkhardt, Senior Director of Data Center Operations, at SAP's HQ in Walldorf, Germany. I love his reference to "the purple server" (watch the video, or see the […]
Posted in Technology / Software | Tagged asset management, cooling capacity, corporate cloud, data center war stories, datacenter, Private Cloud, sap, servers, virtual servers, virtualization

By Phil Wainewright on July 14, 2011
A few weeks back I was in San Francisco to attend All About the Cloud, probably the most important annual gathering of enterprise SaaS vendors. As I walked down the street from my hotel, I noticed quite by chance that Citrix was having its annual conference at the very same moment just three blocks away […]
Posted in Featured Posts, Technology / Software | Tagged citrix, cloudcomputing, netsuite, SaaS, Sliderocket, Socialcast, software as a service, virtualization, VMware | 2 Responses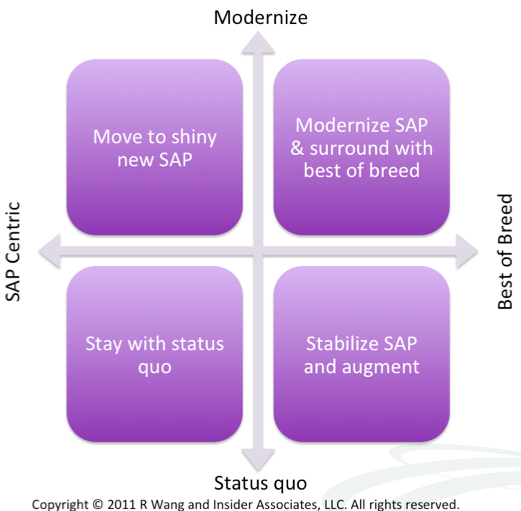 By R "Ray" Wang on May 15, 2011
Forward And Commentary This market overview provides a starting point to SAP customers seeking optimization solutions.  The document delivers actionable advice and insights into a proven collection of software solutions.  As part of the full series, best practices documents will follow with in- depth case studies and a critical product evaluation of this growing market […]
Posted in Business, Featured Posts | Tagged adobe, application life cycle management, Apps Strategy, ASUG, ASUG365, best practices, CA/Hyperformix, EMC, enterprise applications, enterprise apps, Enterprise apps strategy, Enterprise Business Apps, enterprise software, enterprise strategy, ERP-Link, Flexera Software, Hayes Technology Group, HiLn Solutions, ibm, IBM Alloy, IBM DB2, IBM DB2 For SAP, IBM Infosphere Optim, Informatica, Information Builders, IntelliCorp, iWay, Microsoft Duet, Microsoft SQL Server, Microsoft SQL Server for SAP, PaaS, Panaya, R "Ray" Wang;, R "Ray" Wang;, Research Report, Research Summary, Revelation Software Concepts, rimini street, rwang0, SaaS, sap, SAPPHIRE, sapphirenow, software as a service, software ownership, software ownership lifecycle, Software Vendors, SUSEN Software, Synactive, System Integrators, Third Party Maintenance, Tibco, TIBCO ActiveSpaces Data Grid, TIBCO Hawk, Tidal Software, Used Soft, user conference, user group event, user group events, users, vendor events, virtualization, VMware, West Trax, Winshuttle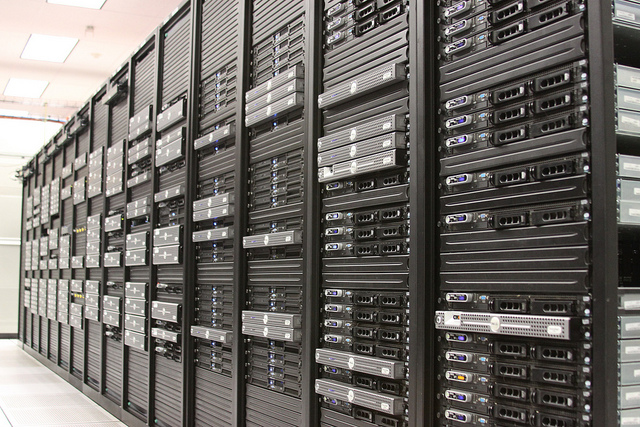 By Tom Raftery on February 17, 2011
If you have been following this blog, you'll know I have been profiling Data Center efficiency companies over the last few weeks. This week I take a look at Sentilla. I talked to Sentilla's CTO and co-founder, Joe Polastre, the other day and Joe told me that Sentilla came out of Berkeley where they had […]
Posted in Technology / Software | Tagged data center, data centre, data centre energy efficiency, data factories, datacenter, datacentre, energy efficiency, sentilla, virtualisation, virtualization, vm clutter, VMware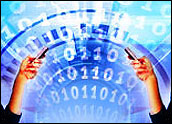 By Michael Fauscette on September 15, 2010
Mobile devices are quickly becoming the replacement for the enterprise desk top and that trend has both corporate IT departments and software vendors scrambling to come up with ways to solve a host of issues. From the enterprise IT side…
Posted in Featured Posts, Technology / Software | Tagged android, apple, enterprise, iOS, iPhone, marketpalce, mobile, Technology / Software, virtualization

By Sadagopan on September 1, 2010
I went to catch up with my friends coming from around the world to VMworld 2010 at San Francisco and ended up meeting some upcoming technology players as well. In the course of my discussions, I recognized the existence of a lot more energy in the cloud ecosystem – big and small, private and public […]
Posted in Business, Featured Posts, Technology / Software | Tagged Cloud Computing, Emerging Technologies, Private Clouds, virtualization, VMware, VMworld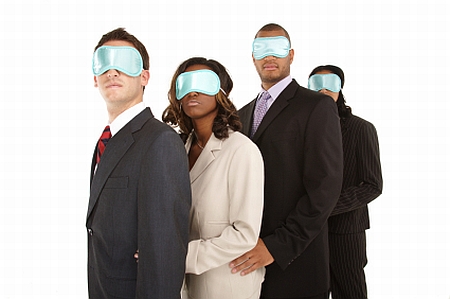 By Michael Krigsman on July 22, 2010
In a classic case of the "blind leading the blind," Texas accused IBM of failing to deliver on an $864 million IT initiative.
Posted in Business, Featured Posts | Tagged Contract, data center, Data Center Consolidation, Data Center Virtualization, Data Centers, Data Management, Hardware, ibm, IBM Corp., Storage, Texas, virtualization | 1 Response