By Phil Wainewright on April 27, 2010
Salesforce.com, creator of the archetypal proprietary cloud platform, today seized the initiative and redrew the entire PaaS landscape around open-source software stacks.
Posted in Featured Posts, Technology / Software | Tagged Architecture, force.com, Java, microsoft, Platform as a service, salesforce.com, SpringSource, vmforce, VMware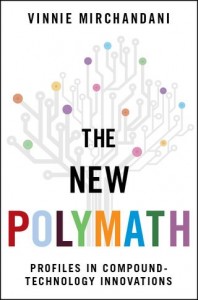 By Vinnie Mirchandani on April 27, 2010
As salesforce.com introduces with VMWare a potential "game-changer" when it comes to Java development, we present some excerpts from Chapter 19, the case study on salesforce.com in the upcoming book. BTW – this is from a version which is still undergoing final edits. "Salesforce.com has gone from one success to the next. It started off […]
Posted in Trends & Concepts | Tagged Cloud Computing, force.com, Marc Benioff, polymath, salesforce.com, The New Polymath, vmforce

By Paul Greenberg on April 26, 2010
As many of you probably know, salesforce.com acquired Jigsaw a few days ago for an incredible (incredible for Jigsaw that is) $142,000,000. Salesforce.com is making an effort to become not just a PaaS provider, born a CRM provider, but now a complete cloud offering.
Posted in Trends & Concepts | Tagged CRM Buzz, data, force.com, Industry Analysis, Jigsaw, Salesforce.com Inc., vmforce | 2 Responses