By Louis Columbus on April 17, 2018
89% of organizations are relying on just a single security strategy to keep their mobile networks safe. 61% report that their spending on mobile security had increased in 2017 with 10% saying it had increased significantly. Just 39% of mobile device users in enterprises change all default passwords, and only 38% use strong two-factor authentication […]
Posted in Featured Posts, Technology / Software | Tagged Louis Columbus, Mobile Security, Verizon, Wi-Fi, Zero Trust Security

By Bob Warfield on December 4, 2011
I wanted to follow up on my unhappy post about Kindle Fire.  When I first got the device, I couldn't do anything with it because I couldn't connect to WiFi. As a quick aside, having had side-by-side 3G and WiFi on my iPad, I really like having the 3G and frequently turn WiFi off.  I […]
Posted in Technology / Software | Tagged Amazon Kindle, Amazon Prime, iPad, kindle, Kindle Fire, SaaS, Wi-Fi | 2 Responses

By Bob Warfield on November 28, 2011
Got my Kindle Fire a few days ago, eagerly anticipating a morning of shiny new object joy followed by a nice Thanksgiving dinner.  No joy.  My Kindle Fire will not connect to WiFi and it can't do much of anything without it. This is rapidly becoming a known problem.  The Amazon support boards are filled […]
Posted in Technology / Software | Tagged Amazon, Amazon Kindle, SaaS, Wi-Fi | 12 Responses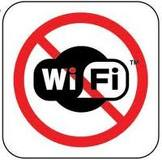 By Bob Warfield on May 15, 2011
Stacey Higginbotham with GigaOm wonders why WiFi doesn't relieve some of the congestion on the mobile networks. Apparently an AT&T executive says it's like this: The executive noted that AT&T didn't see Wi-Fi helping the nation's No. 2 carrier offset congestion because in most cases people don't use Wi-Fi unless they are sitting still in […]
Posted in Featured Posts, Technology / Software | Tagged appstore, hotspot, iPad, iPhone, mobile, mobility, user interface, Wi-Fi, wifi, Wireless | 1 Response

By Jeff Nolan on December 17, 2010
Mobile wireless devices are increasingly moving from simply consuming bandwidth to providing it. How does the future of wireless look when we all have the ability to carry a mobile network connection point in our pocket.
Posted in Technology / Software | Tagged data plans, metered data, mifi, Tethering, Wi-Fi, Wireless | 7 Responses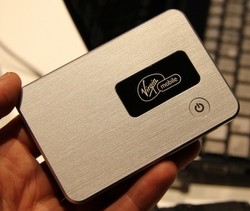 By Zoli Erdos on June 23, 2010
If you're a frequent traveler, you're likely better off buying a MiFi or using your late-model cell-phone's HotSpot capability than paying those outrageous hotel surcharges.  If you're a frequent conference-goer, you've already learned they all fail to provide reliable connection(Web 2.0, LeWeb, Gnomedex, Microsoft PDC, Google I/O, just to name a few recent examples), so […]
Posted in Trends & Concepts | Tagged byow, hotspot, mifi, mobility, Virgin Mobile, Web 2.0, Wi-Fi
By Zoli Erdos on June 15, 2010
It all started as an innocent joke: Robert Scoble was sitting in the front row @ Apple's WWDC conference while I was following the tweetstream from home.  Little did we know out joke would soon turn serious, as Steve Job's keynote demo crashed…
Posted in Business | Tagged byow, chaos, conferences, defragcon, evo, google i/o, hotspot, HTC, iPhone, mobility, Wi-Fi, wifi, Wireless, wwdc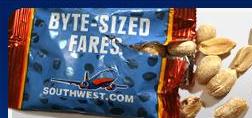 By Vinnie Mirchandani on May 12, 2010
I saw Jan Marshall, CIO of Southwest Airlines present this morning at the Tibco TUCON conference about sophisticated events-based functionality in baggage tracking and customer communications. On the flight back, I saw a column in the in-flight Spirit magazine by its CEO, Gary Kelly which was titled "Technology is our friend". That is quite a […]
Posted in Trends & Concepts | Tagged Airline, Aviation, JetBlue Airways, Southwest Airlines, The New Polymath, Virgin America, Wi-Fi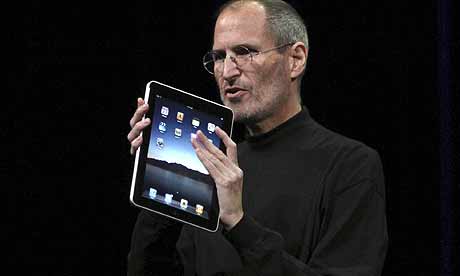 By Chris Selland on April 5, 2010
Why I'm resisting the urge to buy an iPad – for now at least.
Posted in Business | Tagged apple, google, iPad, iPhone, iTunes, mobile, Steve Jobs, Wi-Fi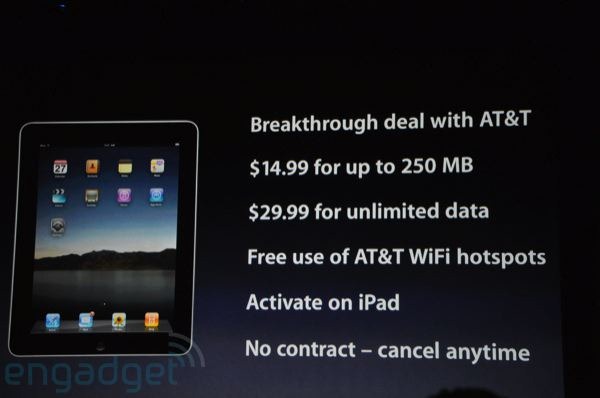 By Zoli Erdos on January 27, 2010
The Apple iPad event is still on, and the Internet is crumbling… Twitter barely crawls, CoveritLive isn't exactly live, the major sites providing blog coverage are barely accessible… this is iKill – the day Apple Killed The Net. 🙁 But I want to talk about something more imortant: It's a screenshot from Engadget's coverage.  Yes, […]
Posted in Business, Featured Posts | Tagged 3g, Analysis, apple, AT&T, Cable, data plan, google, iPad, iPhone, nexus one, t-mobile, Verizon, Wi-Fi, Wireless, wireless plans | 1 Response