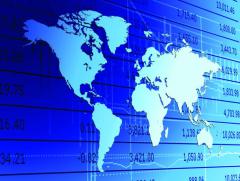 By Louis Columbus on February 17, 2014
The five highest performing cloud computing stocks year-to-date in the Cloud Computing Index are Akamai (NASDAQ: AKAM), F5 Networks (NASDAQ: FFIV), Juniper Networks (NYSE:JNPR), Fusion-IO (NYSE:FIO), Qualys (NASDAQ:QYLS) and Workday (NYSE:WDAY).  A $10K investment in Akamai on January 2nd of this year is worth $12,901 and $10K invested in F5 Networks is worth $12,509 as of market close yesterday.   IBM, Microsoft, Oracle and SAP share […]
Posted in Business | Tagged Akamai Technologies, Amazon.com, Cisco Systems, Citrix Systems, Cloud Computing, Cloud Computing Stock Index, Earnings Per Share, EMC Corporation, enterprise software, F5 Networks, Fusion-IO, ibm, Intuit, Juniper Networks, Louis Columbus' blog, microsoft, netsuite, oracle, Qualys, Rackspace Hosting, Red Hat, Riverbed Technology, SaaS, saas economics, salesforce.com, sap, software as a service, Symantec, VMware, workday | 1 Response

By Michael Krigsman on February 3, 2014
Workday is among the most high-profile examples of a new breed of enterprise software, based completely in the cloud. Started by Dave Duffield and Aneel Bhusri, who led PeopleSoft prior to the acquisition by Oracle, Workday is now a public company. As part of the CxOTalk series of conversations with innovators, we spoke with Workday's Chief Technology Officer, Stan […]
Posted in Featured Posts, Technology / Software | Tagged #cxotalk, gartner, ibm, Larry Ellison, PeopleSoft, Stan Swete, workday

By Vinnie Mirchandani on January 9, 2014
I am reading news from CES this week including that from a "personal cloud" company, Lyve Minds, a Seagate Technology startup. It made me ponder how believable the offering would be if an enterprise software company had announced it. 3 years after much fanfare and publicity from the Jeopardy! outing, the Wall Street Journal estimates […]
Posted in Business | Tagged Hype, ibm, sap, vaporware, Watson, workday | 3 Responses

By Vinnie Mirchandani on January 5, 2014
The Workday Predict and Prepare videocast that Bill Kutik, Naomi Bloom, Brian Sommer and I recorded a couple of weeks ago is now available for on-demand viewing here (registration required) The video lasts an hour but, if I may say so, flows very well. I saw it for the first time today and Bill, moderating […]
Posted in Business, Featured Posts | Tagged #predict15, #wday, workday

By Brian Sommer on December 17, 2013
The ERP segment is undergoing a lot of change. Change, though, can create some uncomfortable moments for some folks and ERP vendors, customers and integrators will definitely feel something next year. What are some of these challenges and who will need to adapt?
Posted in Business, Featured Posts, Technology / Software | Tagged #predict14, 2014 Predictions, Enterprise resource planning, erp, ERP Prediction, Naomi Bloom, Vinnie Mirchandani, workday | 2 Responses

By Zoli Erdos on December 17, 2013
They are too modest to promote themselves here, but three of our fellow EIs,  Naomi Bloom, Vinnie Mirchandani and Brian Sommer recently sat down for a lively discussion under the moniker Predict and Prepare for 2014, moderated by Bill Kutik and brought to you by Workday.  The video is now available online – enjoy! Finally, read […]
Posted in Business, Featured Posts, Trends & Concepts | Tagged #predict14, Bill Kutik, Brian Sommer, Naomi Bloom, Vinnie Mirchandani, workday | 1 Response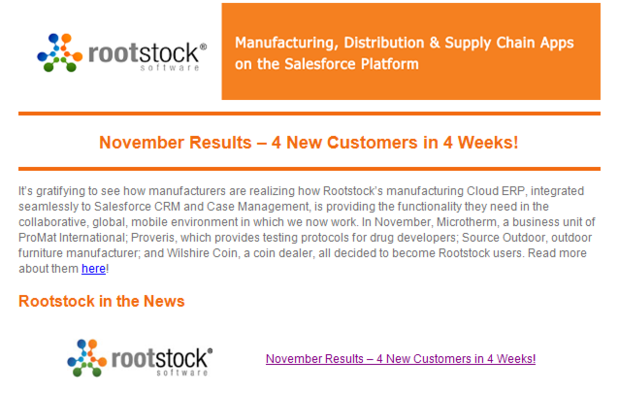 By Brian Sommer on December 4, 2013
Big but Underreported Stories of Importance in 2013 In my youth, I used to track all manner of critters on the family ranch. Later on, I tracked poachers. I'm pretty good at it as I make it a point to spot the odd clue, the worn surfaces, the out of place silhouette, etc.  Tracking things […]
Posted in Business, Featured Posts | Tagged erp, netsuite, PayPal, rootstock, workday, Xero | 1 Response

By R "Ray" Wang on November 18, 2013
Salesforce Seeks To Tackle Digital Business At Dreamforce Over 125,000 virtual and physical registrants descend on San Francisco the week of November 17th for Dreamforce 13, a future of technology meets SXSW event.  One day in advance of the largest enterprise software event of its kind, Salesforce.com announces Salesforce 1 (see Figure 1).  The Salesforce […]
Posted in Featured Posts, Technology / Software | Tagged Apps Strategy, Big Data, BigData, Box, Business Analytics, business disruption, business impact, Business Outcomes, Business Transformation, CDO, CEO, Chief Customer Officer, Chief Digital Officer, Chief information officer, Chief Marketing Officer, Chief Sales Officer, CIO, Cloud, CMO, CoIT, Concur, Constellation Research, CRM, CustExp, customer engagement, Customer Experience, customer experience management, customer relationship management, CXP, Data to Decisions, data visualization, Data2Decisions, df12, df13, Digital Business, Digital Strategy, disruptive, disruptive technologies, Disruptive technology, DocuSign, Dreamforce, dropbox, enterprise applications, enterprise apps, Enterprise apps strategy, enterprise software, eVariant, Evernote, Exact Target, FileBoard, Financialforce, force.com, Force.com platform, heroku, hp, innovation, kenandy, linkedin, Marc Benioff, mobile, mobile enterprise, News Analysis, Next generation apps, R "Ray" Wang;, rwang0, salesforce.com, ScanBizCards, servicemax, socbiz, social business, Social Media, Software Insider, SoftwareInsider, TAS group, user conference, vendor events, vendor strategy, workday, Xactly | 1 Response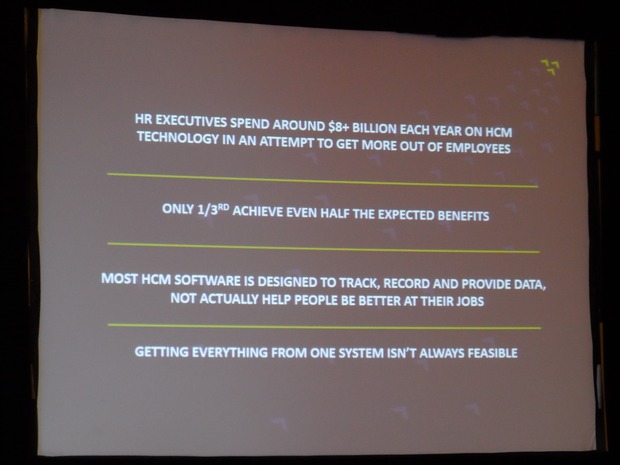 By Brian Sommer on November 18, 2013
If you thought HR software comprised Payroll, HRMS and Talent Management modules, think again. There are amazing new products that serve more than just your company. LinkedIn has become the biggest of these PERSON-based products and how well these solutions fit with solutions designed for CORPORATIONS should make for interesting viewing. Read (and comment on) this three part piece!
Posted in Business, Featured Posts, Technology / Software | Tagged Big Data, corporation, HR, HRMS, linkedin, Peoplefluent, SumTotal Systems, User Experience, workday | 3 Responses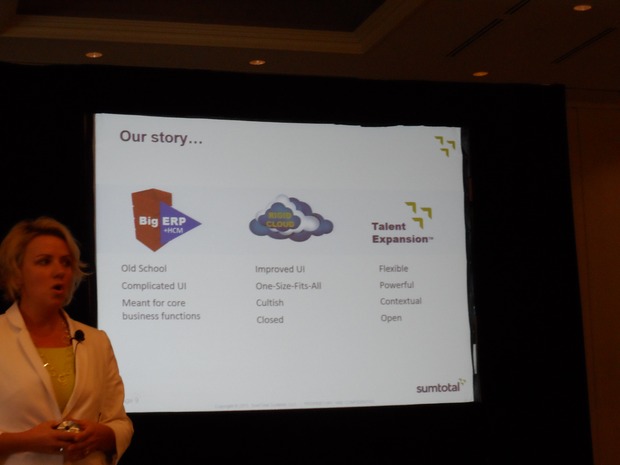 By Brian Sommer on October 18, 2013
Selling HR software today requires attention to whether your customers want or appreciate a suite, specialized capabilities or ease of integration. Different kinds of solutions have to be marketed with a skill towards what different buyers want or need. Here's what some vendors are doing in this regard.
Posted in Business, Featured Posts | Tagged HCM, linkedin, SAP AG, SumTotal, TalentBin, workday | 1 Response